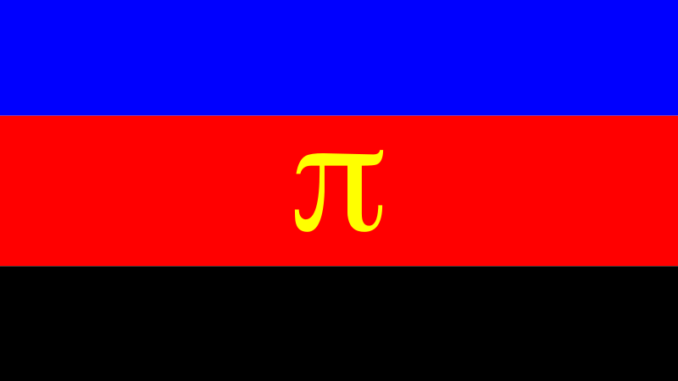 In this exceptionally good Interview about Polyamory, you will find almost everything there is to know about Polyamory if you are curious or a beginner.
Exceptionally good Interview about Polyamory – excerpts
I always thought it strange that I should choose one partner. In many films, the problem is addressed by showing that you are together with A and suddenly B comes along, for whom you also feel something. The solution would be so simple: Then you have two friends. …

Why do you live polyamorous?

Niels R: For me, polyamory is a form of freedom. All the limitations of a monogamous relationship would make me unhappy – these unqualified boundaries. For example, I could not live my feelings when I fall in love with someone without feeling guilty.

Julia Lilien M: Of course, Polyamory is not for everyone …

Do you have to deal with prejudices?

Niels R: Yes. For example, people think we constantly hop from one bed to the next.

Julia Lilien M: This is not about sex, but about feelings. Another prejudice: women who live polyamorous are often labeled as "easy to have". Like: If she already has three partners, then I can certainly also "have her".

Niels R: Polyamore Men, on the other hand, are regarded as cool guys and are respected by other men.

Julia Lilien M: But many women will turn away immediately when they learn that they can´t have this man exclusively. …

How do you deal with jealousy?

Niels R: We are also only human beings, so jealousy just happens. We often talk about our needs and wishes. This also helps us to find out of where these feelings come from. It is usually the fear of loosing the other person.

Julia Lilien M: But this fear disappears over time and a sense of security arises. I know exactly why Niels is with me. I believe that the many monoamorous people do not know. …

What are your plans concerning family?

Niels R: This is not easy. Christina and I want children, Lilien doesn´t.

Julia Lilien M: This is also the main reason why Niels and Christina are engaged and not Niels and I. We would have liked to have a solution in which all partners are equally entitled. Because this is not the case, we have chosen the best for the children. That Niels does not marry the biological mother of his children would have been unreasonable ….

Who will look after the children?

Julia Lilien M: We are currently planning to raise the children together. I could not imagine that I would become a mother, but I lke the idea of being a co-mother. …

If we had a monogamou relation, Niels would have to do without children, or I would have to bend and get children. Worst of all, the relationship would fail. …

Niels R: Everyone can teach the child something else, and there is always someone for the child. My ideal would be a residential community with several families. …

Julia Lilien M: I will not have any rights if I bring up the children of Niels and Christina: I can not be registered as a third parent. I hope that our society will develop so that life concepts like ours can be implemented easier.
The interview is a great example for reporting on polyamory. It stands out positively from articles that are either based on a lack of information or target sensationalism by focussing on sex. A well-written critique of how some media outlets report on Polyamory can be found here: Polyamory in the Media. Suggestions how to do it better.
Beziehungsweise (16): ein polyamores Paar erzählt"Es geht nicht um Sex, es geht um Gefühle"