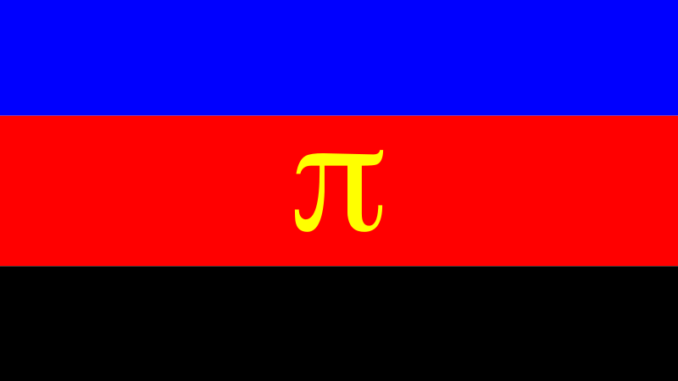 The attention for Polyamory in Germany has reached a new level in the last few months. In the German media, polyamory is as present as I never knew before in the thirteen years that I have lived polyamorous.
Polyamory in newspapers, radio, TV and a Book
In the year 2017 up until now surprisingly many articles on polyamory appeared in newspapers and on-line media. This included big stories running over several pages in the major german magazine Spiegel (behind the Paywall).
And although there are still too many articles in which false statements, stereotypes, and prejudices about polyamory are found, the overall quality gets better. Some good and less good examples can be found in my summary: Lots of Polyamory in german Media from March to April 2017.
Quite a bit of this attention for polyamory certainly can be attributed to the recent release of the book "[amazon_textlink asin='3351050380′ text='Wie wir lieben' template='ProductLink' store='viktoramazonawsfurplugin-21′ marketplace='DE' link_id='076b0466-4702-11e7-b858-970684cb9e8a'] (engl: How we love)" by Friedemann Karig. In journalistic-essayist style it presents the situation of love in Germany. In addition to general representations there are interviews with many people who speak about how they live polyamory and open relations. Since its publication, the book has received a lot of attention in the media, and so has polyamory.
Even a whole episode of a popular crime series on german TV Station ZDF (Link to german article) revolved around a polyamorous quad. They lived polyamory in the classic way with primaries and secondaries, and it all was presented correctly and with explanations that were casually bulit into the story.
Not so successful, however, was the representation of polyamory in the most popular german crime series "Tatort" (Link to german article)". It was advertised as a polyamory episode, but actually had only one short scene when polyamory was mentioned, and otherwise was about a guy sleeping around secretly.
Polyamory in Germany on the rise?
Does this unusually strong presence of polyamory in the german media mean that polyamory is on the advance here? Will polyamory soon become the new normal in Germany, as it is already in part in the USA and Canada, for example?
Can one  soon admit to living polyamory in Germany without any problems? Without fear of rejection, discrimination, job loss? Or was a recent article in the online media of Deutschlandradio right, which claimed that polyamory was over : Mit Polyamorie ist es vorbei! Oder ist es eine Bewegung? (Link to german article)
What do you think?
I think for now these questions must remain unanswered. But similar to what Alan McDonald in his recent Guest Contribution Building the polyamory movement said with reference to the US in particular, that it would become increasingly easy to openly live polyamory, there also seems to be a chance for tht in Germany.
Polyamory Magazine wants to contribute to this positive trend, with current reporting, and in the near future also with general information about polyamory and open relations.
Last but not least there is the possibility to become a guest author at polyamory magazine.
And, of course, you can comment on this article below.