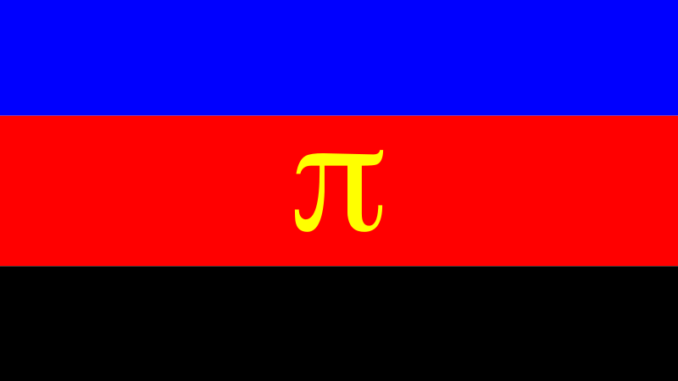 There was lots of Polyamory in german Media from March to April 2017. At the time, I was so occupied with the technical work of getting Polyamory Magazine online, quite apart from my work under my real name, that I have not yet come to report on these articles. After I started ongoing coverage here last week with the article Polyamory in german weekly ZEIT and the article Polyamory also feminist, it is now time to report on Polyamory in German Media from the time before these two articles.
10.03.2017: Zett reports on Polyamory
In an extensive article, the author Antonia Rosner tells the story of Jan and Maria:
There is hardly a couple in my circle of friends, who are still so obviously in love even after four years of relationship. They can hardly keep from touching and caressing each other all the time and seem very harmonious.
Jan and Maria live Polyamory, and the article tells how they realized that despite all their love, they also wanted sex with others. They made their experiences and developed a way to love and live their way. This reads very well and interesting. The expert Matthias Jasper, a couples therapist, sums it up quite well:
For Jan and Maria, their relationship model works because they have defined their limits despite polygamy. They live in a partnership, talk about feelings and their needs. They do not feel threatened because they´re protecting their relationship by rules.
Also interesting is that he speaks of Polygamy, not of Polyamory.
Why it´s okay for my partner to have sex with others
11.03.2017: Unpleasant Overtone against Polyamory
In a column in the Kölner Stadtanzeiger the author complained that these days everyone everywhere seems to talk about their sex life. He was particularly troubled by the low intellectual level on which this is usually done. I actually agree with this. But then followed some comments about Polyamory, which made me angry.
… a phenomenon that is now called "Polyamory". Previously, we had as a model for this during the early seventies the famous communard Rainer Langhans with his prominent harem in Munich-Schwabing. Escape from the monogamous relationship and the attempt to separate love and sexuality completely from one another are already known from ancient times. But Polyamory sounds totally chic, and as in the commune, it can easily be transformed into a hustle and bustle with emancipation. You may think and do  as you wish. But I am afraid only with the use of drugs will anyone be able to find ongoing happiness in such constructions.
Not only does the author not seem to have understood Polyamory when he speaks of the separation of love and sexuality. But am I hypersensitive, or does he really mean that for Polyamory you have to be on drugs? To my commentary he did not reply, same as to other commentators.
Whoever wants to read the german article: Fast jeder verbreitet sich über Sexualität.
14.03.2017: Studentradio Munich on Polyamory
There was a short contribution in the Studentenradio München, and though it certainly had only limited reach, I still wanted to mention it. And one of the two interviewees has written on her personal page, including "Soundtrack". If you want to listen, click on the two links.
18.03.2017: Polyamory in the Mittelbayerische
In an introductory article the Mittelbayerische – a local bavarian newspaper – reports about Polyamory. Among other things, a psychologist is interviewed, and old "Polyamory acquaintances", namely, "Sex at Dawn" by Chris Ryan and Cacilda Jetha and the author Friedemann Karig with his recent german book" Wie wir lieben. Vom Ende der Monogamie" (How we love. The end of monogamy) are mentioned.
If you care to read the article in german:  Einen, zwei, drei, viele lieben
25.03.2017: Polyamory at SWR TV
The TV station SWR from southwest Germany ran a TV show, in which there was also a report about Polyamory.
27.03.2017: Study shows that non-monogamous relationships work
A lot of attention was aroused by a study by Terri Conley, which claims that previous research on relationships was characterized by unconscious prejudice that monogamy is good and the only natural way to live.
Conley also claims to have shown that people in non-mongamous relationships are just as happy as in monogamous. This study will soon be described in detail here.
If you care to read the article in german, click on this link.
30.03.2017: Interview with Ulrich Clement in the ZEIT
The ZEIT led an extensive and interesting interview with Ulrich Clement, who interprets Polyamory as a phenomenon of withdrawal into private life, namely focussing on the relationship.
If you would like to read in german, click on: Polyamorie, Sex, freie Liebe.
01.04.2017: Article in the WELT. For subscribers only.
Only for subscribers, but for the sake of completeness mentioned is an article in the WELT.
If you want to read, click on this link to the article.
07.04.2017: Polyamory means Group-Sex all the time, right? Not really!
Another article from Ze.tt, like the first in this list, this time an interview with four people in their thirties about their polyamorous quad. Rules also play a role for them, or in their words:
I find the word `rules´ stupid, that sounds so much like road traffic regulations. I would speak of boundaries.
And about the question of Polyamory coming-out they say intersting stuff that is in part also quite funny:
Antonia: We do not tell it to everyone', but we also don´t hide it.

Max: When people are told for the first time of our four-person constellation, you usually hear first: "Oh, you have a lot of group sex." No, we do not! To this extent one must always consider, to whom one talks about it. At work, I would not officially tell. Even though I have noticed that sometimes I speak of my wife and sometimes of my girlfriend and no one is aware that I mean different women. You can not imagine it.

… Johanna: Because it is an unusual and not-conforming-to-mass-standards relationship constellation. I have a very good relationship with my parents, but somehow I do not trust them at the moment that they would understand.
If you want to read in German, click on this link to the article.
08.04.2017: Actually, we are monogamous, right?
The Sächsische Zeitung gives an overview of Polyamory with a compilation of positive and critical statements. Link to the article "Liebe zu dritt" which unfortunately is not online anymore as of March 2019. The same article was also published in the Freie Presse.
That´s it for my round-up of Lots of Polyamory in german Media from March to Mid-April 2017. From now on, I will hopefully always be up-to-date here.