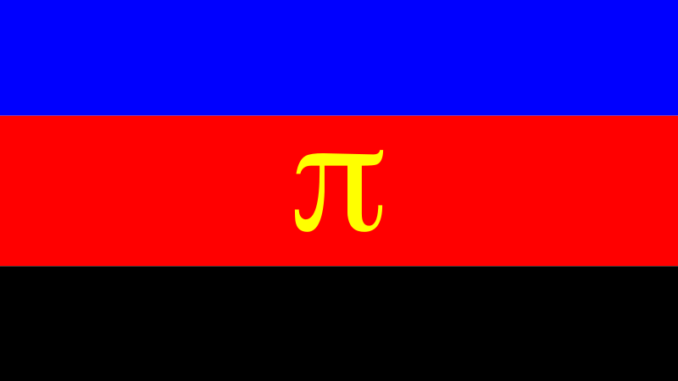 This is the monthly summary of the coverage of Polyamory in German media in October 2017. 
Polyamory in German Media in October 2017
Polyamory was only rarely a topic in German media in October 2017. However, the release of the movie about the polyamorous relationship between the inventors of Wonder Woman, William Moulton Marston, his wife Elizabeth and his lover Olive Byrne, led to several articles.
Reader's question on Polyamory in Graz
On October 3, a reader's question about polyamory appeared in the Kleine Zeitung from Graz. Since I see it as a sign that Polyamory is beginning to be better received in society when a reader's question is published in a normal smalltown newspaper, I list the article here:"I love several women – what to do?".
Polyamory will become normal
On October 26th, a review of a new book by the well-known futurologist Matthias Horx was published, in which he speculates that polyamory will become normal.
Polyamory will no longer be just a fashionable topic of conversation, but possibly everyday life and at least as natural as homosexuality. New social conditions bring with them new forms of partner narratives. Matthias Horx, the observer and analyst, puts at the end of his multi-layered woven book a plea for what he calls "coevolutionary partnership". The maxim for this is: Faithfulness to the partner and loyalty to oneself. The last point seems to be the more important one for Horx.
The whole article: Cybersex and Polyamory – Love has a future – because it is wild and unpredictable.
Polyamory is not an attack on bourgeois values
An interview with Germany's leading zeitgeist expert Kirstine Fratz was published on 27th October in The Germanz. Here is an excerpt:
The most exciting chapter of your book deals with polyamory, the ability of people to love more than one person. Unlike fleeting sexual adventures or relationships, such relationships are long-term relationships, as I have learned. As a bourgeois medium, we prefer the traditional marriage of man and woman. So do you also provide your book with the argumentation for profound changes in our lives and society? Or the other way round: Are polyamorous relationships something desirable?

What is interesting about the phenomenon of polyamory is that many contemporaries feel attacked by it. This is exactly what is challenging about this Zeitgeist manifestation. It is important to distinguish very precisely what one's own opinion is and what new insights are about the change in society. Looking at polyamory with the Zeitgeist perspective, it is by no means an attack on bourgeois values, but rather a kind of embarrassment, because the bourgeois values in the urban centres of the western world are simply barely viable anymore in reality. Polyamory is an attempt to reconcile the old ideas with new ideas for today's partnerships. Our dominant ideal of love corresponds approximately to squaring the circle. Today, love is supposed to give excitement and security, with all the expectations attached to it, at the same time. This mixture is extremely fragile and, interestingly enough, the greatest place of longing for stability in our lives. So it is almost logical to try to distribute this complex project among several participants at some point. In this respect, polyamory is an experiment so that today's notions of successful love somehow succeed. It remains to be seen whether this will work.

In any case, we should look at this cultural achievement with the zeitgeist in mind, because perhaps the bourgeois framework of relationships will at least have to be inspired in order to continue to be sustainable.

The skills applied to polyamory go far beyond the relationship issue. The contemporary themes of self-awareness, connectivity, individuality, transparency, etc. are currently very important for many people. These topics contain the current promises for a successful life and can be found in all our areas of life – also in the partnership. But it's not My Muesli, it's Polyamory.
The whole interview with Germany's Zeitgeist expert No. 1:"Polyamory is not an attack on bourgeois values"
Professor Marston & The Wonder Women – several reports
Several reviews were published on the biographical account of the inventor of Wonder Woman, Professor Marston and the Wonder Women (link to IMDB).