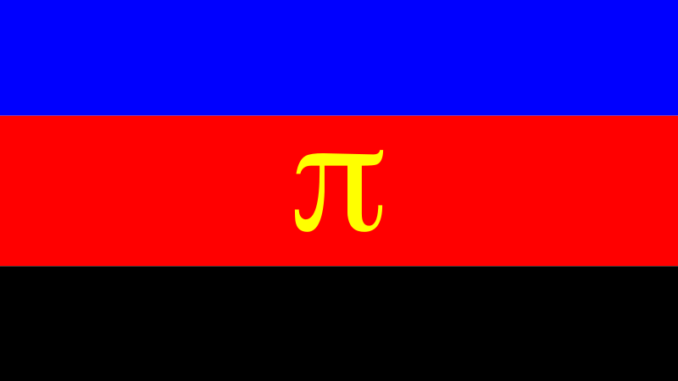 It is time for a summary of the coverage of Polyamory in German Media mid-April to End of June 2017, because it has been a while since my last summary article about Polyamory in German media from March to mid-April 2017.
I have already reported on some of the individual articles, but I do not always get to it for every article, so here you´ll also find the articles not yet reported on. My medium term goal is to always write a monthly summary for you, dear readers. Please let me know if you want that, or what other suggestions you have, either as a comment or via the email contact form.
Polyamory in German media mid-April to End of June 2017
In May there was Polyamory on Eldoradio with me, Viktor Leberecht.
Also in May, Polyamory was a theme twice in popular German crime series. A successful attempt to show Polyamory in a crime show was an episode of a popular Crime show on German TV station ZDF (article only available in German). Not so good and actually misleading on Polyamory was an episode of the most popular German Crime series Tatort (= Engl: Crime Scene) (article only available in German).
In addition, there was an Exceptionally good Interview about Polyamory and also a Positive article about Polyamory Meetup Düsseldorf.
In June there was another fictional Polyamory story in two episodes on German TV Station ARD (article only available in German). And not only in German media but internationally the first triple marriage in Colombia caught a lot of attention. Actually, it was not a marriage but a polyamorous triad registering their relationship with a lawyer: Is the first triple marriage in Colombia Polyamory? (article only available in German).
Without date, but sometime before the 15th, there was a Declaration of love to You Me Her on German ZEITjUNG. (This was updated, as I had originally given a false date).
The polyamory magazine had not yet reported on a very good article on the Austrian Website News: Is polyamory the relationship model of the future? (article only available in German). And despite a rather sensationalist title the article in Austrian Krone depicted Polyamory correct: Lusting for more than one partner? – Time for a change (article only available in German). There also was an interview in Bento A lot of love: how we try to live polyamorous.
A controversial stance was taken by an article in an Austrian university magazine Is Polyamory just an Escape to Privacy? (in German). Written from a feminist perspective it criticized polyamorous people for not fighting for their rights, and especially not for women´s rights. It was then much discussed in German Polyamory groups on Facebook.
Supplement 13.08: only now I found an article about the difficulties with the environment with polyamory and children in the feminist magazine Anschläge: heimspiel: Drei Eltern ist eine_r zu viel! (article only available in German).
Something missing in this summary? You can leave a message in the comments below the article.
Photo by existentist