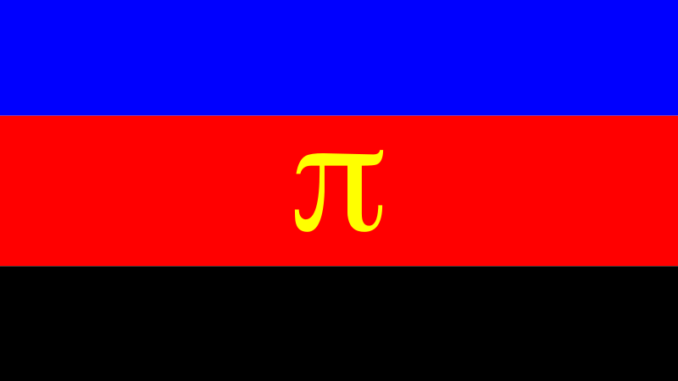 This is the monthly summary of the coverage of polyamory in international media October 2017.
Polyamory in international Media October 2017
Australia
On October 13th, an article was published in the Chronicle in which Laurie Penny explains various prejudices about polyamory. This is written in an entertaining way: Polyamory: Here's how to make it work.
India
On October 16th, an introductory article on polyamory was published in The Quint. In a step-by-step tutorial, it describes what many people experience for whom polyamory is new. It also contains these nice sentences:
I was looking for answers. As I started to express myself with writing I realized that nothing belongs to anyone, and no one belongs to you. I had a few polyamorous relationships after that. He further says that when you start saying that "he or she is 'mine'", love starts walking out. "Love just cannot be boxed, it is an energy that needs to be felt in abundance," he says.
The full article: Loving More Than One Person At Once? Polyamorists Say That's Okay
As in most societies, Polyamory in India is not understood, rejected, and polyamorous people get attacked. This is shown in an article on October 20, in which a case of slut-shaming is reported in connection with a video about polyamory. The article reports that there are typical, old-fashioned prejudices and prudery in India:
Indian men slut-shamed a woman for polyamoury because how dare she make sexual choices
Ireland
In the Independent from Dublin, an interview with sex coach Beth Wallace was published on October 4th. Beth Wallace talks about her polyamorous life and some typical prejudices about polyamory, such as that it is always a man with several women. She has interesting insights into relations and the situation of polyamory in Ireland:
"I'm single at the moment and happy with that. It's hard to meet like-minded people and I find that quite a lot of openly non-monogamous people in Ireland already know each other.
"People might think that being polyamorous means you have to be in relationships, that you can't be on your own. But I've found that polyamory has made me tackle my own insecurities and realise love isn't about possession or control.

"I've learned not to cling on to people. Just because a relationship ends, doesn't mean it didn't work out. I think having the idea that there is 'The One' can be quite dangerous. It piles a lot of expectation on to one person and one relationship and no one person can give us everything.
"I think Ireland is becoming more open to non-traditional relationships. My family has mixed feelings about me being polyamorous varying from 'sure whatever, if it works for you, great!' through to 'don't talk to me about it'. Most of my friends are absolutely fine with my choices, although I reckon a few think 'Oh Beth just hasn't met the right man yet, she'll settle down when she does' – good luck with that!"
The full article: An intimate look at Vancouver's growing polyamory community
Kenya
The Standard Digital from Kenya reported on October 6th about the Love Coaches Carl and Kenya Stevens from Asheville, North Carolina. Since I report in detail a little bit further down in far longer articles from the United Kingdom about the them, here i only link to the article: Polyamorous couple reveal what it's really like to be in a marriage with three people.
United Kingdom
In the broadcast, This Morning on ITV, partners from a polyamorous four-person relationship in Canberra, Australia were interviewed. The Sun reported about that on October 3rd. Particularly interesting: one of the women identifies herself as asexual:
Maddie identifies as being asexual and Phil quizzed them about their sex lives by asking if it was a case of Michael putting her "nightie down" when he was "finished".

"Monogamy works for some asexuals, it's entirely up to the individual, it doesn't work for me because I love people differently," she explained. "I don't have sexual attraction to people so it's not about having sex with loads of people. "We're still intimate, we still have physical connection, we just don't have a lot of sex."
The full article: This Morning viewers left confused by guests who open up about their four-person polyamorous marriage.
On October 6th, an article and video about the Love Coaches Carl and Kenya Stevens from Asheville, North Carolina appeared in the Daily Mail. Married for 22 years, 11 years ago they got into a crisis, which they solved in their own way:
Instead of breaking up, Carl and Kenya decided to both became free to have multiple lovers. 'Discussing polyamory was extremely difficult at first. There were a lot of arguments, a lot of emotions. It was really challenging,' Kenya admitted.

'Two years of discussion and then I went first [on a date]. He told me to go first and have another boyfriend outside of our marriage. By then our children were a little older. 'When I first went on a date, it felt like I was betraying my husband. In western culture here in America women are not supposed to have a sex drive or desire men when we are married. It is taboo. It was hard to break through all of those belief systems.

Carl agrees: 'It was very painful for me. I started having all these thoughts and images of her having sex. My jealousies and insecurities really came out.'

Whilst accustoming to their new way of loving, the parents also came out to their three children Senbi, 19, Sanu, 16 and 12-year-old Kaheri. Kenya said: 'From the time that we opened, we told our children. And it meant that mummy and daddy could love more people and they just got it. They didn't have any issues with polyamory.'
The whole, long article with lots of pictures:  Polyamorous married couple BOTH enjoy 'crazy' sex with multiple lovers who they recruit on Tinder (and they've even let them live in the family home with their three children)
The Video: Polyamorous couple who help others have a healthy relationship.
The article in a slightly different form also at The Sun: Polyamorous couple who've lost count of the number of lovers they have coach others on the lifestyle… and even let hook-ups live with them 
On October 17th, an article was published about a woman who apparently sees it as a form of polyamory when she has not only a love affair but also very intense platonic friendships. Well, read the article yourself: It's Time To Rethink Monogamy.
Popsugar UK published an article on 26th October with tips on what to consider when opening up your marriage, whether for sex or love with others: What to Consider Before Having an Open Marriage. And if you need advice, ask me at my POlymaory Counseling. I do counseling in German and English, though the website is currently only in German: http://polyamorie-berater.de. 
Inspired by the film "Professor Marston and the Wonder Women", which I report on below in film reviews, an article from October 30th at Refinery29 explains what polyamory needs to succeed: Polyamorous Relationships Do Work — But They Must Involve This.
USA
The first article from the U. S. this month was published on October 5th, and revised on October 13th (that's why it now has that date). It is a good introductory article with statements of several polyamorous people. Doesn't really contain anything new for polyamory-experienced users. But if you're still looking for an introduction, read my page: What is Polyamory? For the curious and beginners. And here's the article from the Rainbow Times: Polyamory: Polyamorists Talk Experiences, Fears, Philosophies.
On October 6th, The RealDeal reported on a scandal about one of the most famous personalities of the polyamory scene in New York City, Leon Feingold:
Feingold — a man with an IQ of 168, former professional baseball player, trained lawyer, current real estate broker, Burning Man enthusiast, Freemason, three-time participant in the Nathan's Hot Dog Eating Contest world championships in Coney Island and public face of New York's polyamory movement — is battling accusations that he was too slow to remove a man accused of sexual assault from the community.

As of last month, he is no longer part of the leadership of Open Love New York, an organization that runs educational and social events for polyamorous New Yorkers. Over the weekend he announced his resignation "from all leadership roles within the sex positive community." He is also assuming a reduced role in New York Dangerous, a group that organizes an annual camp at the Burning Man music festival and has more than 2,000 members on Facebook.
The full article: A genius real estate broker, Burning Man and a scandal in NYC's sex-positive community.
On October 11th, The Lily, a Washington Post product, released the third part of the video series "A Decade apart", in which women who are ten years apart from each other are interviewing each other, and Polyamory is also mentioned. The video: 'Everyone is into polyamory these days': 10 women talk about love.
From October 12th is an article in the lesbian magazine Curve, which sheds light on the special perspective of bi-people in polyamorous relationships in several interviews. Best read in full: Best Of Both Worlds? What it's like being bi and polyamorous…
Men´s Health published an article with interviews with four polyamorous people on October 18th. Prejudices about polyamory are explained quite well: Polyamory: Is It Right For You? We Asked 4 People to Shed Light On Open Relationships.
An article published on 19 October in the student magazine Paisano deals with how to unlearn jealousy and the effect of polyamory on children.
Multiple partners in an honest polyamorous relationship not only teach children that there is no such thing as a norm set up by Disney movies and Barbie commercials, but that you craft reality and relationships with honesty and love. In addition, children often end up being cared for more when there are more adults available to rear the babes. It takes a village to raise a child.
Full article:  Honestly unlearning jealousy and honestly relearning love.
An introductory interview was published in the large network for student management HerCampus on 19 October: An Insight Into Polyamory.
Another student magazine October 24th featured a critique of polyamory by someone who confuses it with cheating. The editorial staff could have been more careful (If the Link doesn´t work, then you are in the EU, from where it can currently not be reached thanks to fears of many publishers because of GDPR).: Opinion: Monogamy more beneficial in relationships than polyamory | The Daily Reveille | lsunow.com.
At the end of the month, a Dating Survival Guide published at Plainfield High School, in which polyamory was also a topic, caused a stir. One student complained on Facebook that the guide was sexually too permissive, with quotes on Facebook that were out of context. This first caused a stir in local news, and then it made its way into the larger media.
USA Today: Teacher under fire after high school students publish dating survival guide.
Movie reviews
Monogamish
On October 14, a review of the documentary Monogamish by Tao Ruspoli was released. The title is derived from the term Monogamish, coined by the well-known sex columnist Dan Savage:
The interviews in the film touch briefly but profoundly on every major alternative philosophy surrounding marriage, feminism, sexuality, and relationships. "Monogamish" is like a starter course in the prevailing thinking around non-monogamy as taught by its foremost writers, philosophers, and therapists.
Full article: 'Monogamish' Review: The Polyamorous Revolution in One Entertaining and Stylish Documentary
Another review: Monogamish (2014) Movie Review from Eye for Film.
She´s gotta have it
Spike Lee has turned his debut film into a series that will soon be released by Netflix.
Professor Marston and the Wonder Women
The film about the polyamorous inventors of Wonder Woman is not very successful at the box office. However, it attracts a lot of media attention. I don't try to list all articles at all, but take exemplary articles on important aspects:
Vice USA sees the film as an icebreaker for polyamory, as it is the first one in which polyamory is so positively represented. The article: 'Professor Marston' Is a Trailblazer for Polyamory in Film.
Newsweek says with a similar tenor that one could be inspired by the film to question monogamy:  Wonder Woman Has Kinky Roots That Might Make You Question Monogamy.
Direct descendants of Marston, however, criticize that the film misrepresents the relationship between the women. A lesbian relationship has never existed, writes granddaughter Christie Marston in the Hollywoodreporter. She is certain of this because she has had many open discussions with her grandmother. She personally would have no problem with it if such a relationship had existed, but according to her it was simply not the truth. The article:  What 'Professor Marston' Misses About Wonder Woman's Origins (Guest Column).
The director also defends herself against this criticism in the Hollywoodreporter. There are many indications that there was a lesbian relationship. She also finds the criticism unfair, because she tried to contact Christie Marston, but she never got in touch with her. The article:  'Professor Marston' Director on Finding the True Story of Wonder Woman's Creator (Guest Column).
For polyamory, it is irrelevant whether the women also had a sexual relationship. It remains polyamory because they knowingly and with mutual consent shared a husband.
Photo by jgbarah