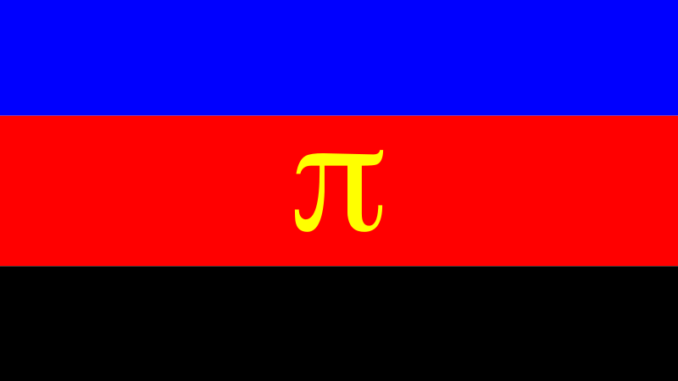 Here is the monthly summary of the coverage of Polyamory in international media September 2017. "Media" here refers to mass media; personal blogs with a small reach are excluded because this series is about how the general public is informed about polyamory. Such a summary is also available for German Media as Polyamory Magazine is made in Berlin, Germany.
At present, this summary contains articles in English, thereby already covering a large part of international reporting on Polyamory. Polyamory is so far particularly popular in English-speaking parts of the world: USA, Canada, Great Britain, Australia. Recently, reports in English about polyamory have been published in English language media from Africa and India.
If you know of reports in other languages, you can send them to me if you can give a short summary in German or English. You can also write about it here as a guest author. You can also refer me to other articles that I didn't mention by posting a comment below this article or via the email contact form.
Polyamory in international media September 2017
The biggest news story in September 2017 related to polyamory was certainly the premiere of the film about the polyamorous triad around the Wonder Woman inventor Henry Moulton Marston in the USA and Canada. Polyamory Magazine reported on two selected reviews with different takes on it: Movie about Wonder Woman inventor Marston and Polyamory.
An interview with confessing polyamorist Nico Tortorella, known from Scream 4, the thriller series "The Following", the teenager series "Make It or Break It", and the comedy-drama series "Younger" caused a lot of excitement. Tortorella has often expressed himself freely about his sexuality. For me, this looks like a mix of an open relationship and polyamory plus bisexuality. Great, if polyamory becomes better known through it.
In the Guardian, a report by an employee of the newspaper appeared about how liberating she found it was to say goodbye to the monogamy with her husband: A moment that changed me: turning my back on monogamy. Above all, the other way of dealing with jealousy in polyamory convinced her. She found several books about polyamory less convincing: "I found the sanctimony hard to swallow and gave up within a couple of chapters." If I ever write sanctimonious, please tell me.
A report about a man from Thailand who married 120 women caused a sensation. I am taking it up here because, according to the report, the women have always known and agreed beforehand with every new marriage, which would be consistent with the basic principles of polyamory.
The website 360 NpBS from Nigeria had a positive report: Polyamory… Is This The Future Of Love And Relationships? (not online anmyore, as of March 2019) NoBS stands for No Bullshit.
Rolling Stone had a detailed article about the growing acceptance of polyamory in the USA: 'The Ethical Slut': Inside America's Growing Acceptance of Polyamory.
Polyamory can also be found in New Zealand, as a detailed and positive report shows: Polyamory and the complicated lives of those with multiple lovers. It introduces basic ideas of polyamory and several New Zealanders living polyamory, as well as naming several well-known people living polyamory, for example, Warren Buffet.
The Chronicle Herald from Canada had a report on a polyamorous couple moderating a popular podcast on sexuality: Turn Me On: popular podcast focuses on what it means to be a sexual being in the modern world. Unfortunately, this article was not online anymore in March 2019. But I found another one at Vice.
In the US edition of Cosmopolitan, there was a touching account of how a woman's polyamorous environment helped her when she was in a health crisis: How My Poly Relationship Helped Me Make a Difficult Medical Decision.
A detailed illustrated report about a polyamorous couple appeared in the Daily Mail Australia. Both have one more mistress each. In Australia, as far as I can tell, it can be quite risky to come out like that, because in addition to a great deal of openness, there are also very reactionary circles here, as can be seen from aggressive homophobic comments during the current referendum on the admission of same-sex marriages.
Interest in polyamory is also growing in India, as this introductory article on polyamory shows. It cites above all dissatisfaction with monogamy as a reason, because divorce rates are also rising in India: How Polyamorous Couples Are Shaking Indian Stereotypes About Relationships.
A beginner's guide to Polyamory in the Australian penthouse was of rather poor quality.
Is anything missing in this summary? You can leave a hint in the comment under the article or notify me via the email contact form.
Photo by jcortell