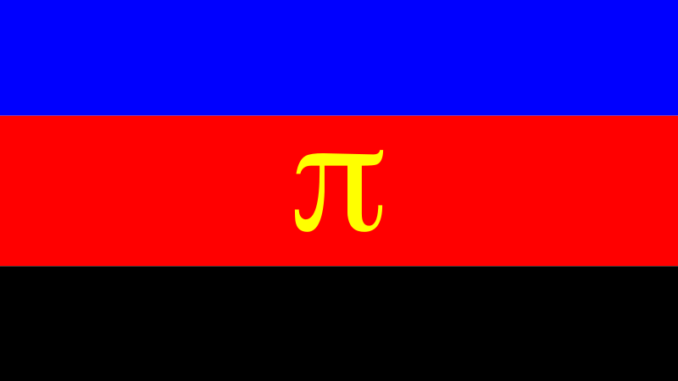 Polyamory is just a fad, as the Hannoversche Allgemeine reports in an article with lots of false information about Polyamory.
Is Polyamory just a fad?
In a detailed article last Friday, September 15th, the Hannoversche Allgemeine told how Polyamory has been a big topic in the German media for months. It mentions – of course – the creepy, bad and falsely labeled as the polyamory episode of Germany´s most popular crime series Tatort (only available in German, but you can translate easily with the currently best translation Deepl). Fortunately also mentioned was the successful and very accurate book [amazon_textlink asin='3351050380′ text='Wie wir lieben' template='CopyOf-ProductLink' store='viktoramazonawsfurplugin-21′ marketplace='DE' link_id='8dfafaaf-9bb9-11e7-8a93-f53b2e12de83′] about Polyamory by Friedemann Karig.
The history of polyamory is described quite correctly, but then follows a completely stupid paragraph
…Polyamory is the new infidelity. However, with one small difference: Polyamorists do not secretly love many people, but rather deal openly with the multitude of their sex partners. Ideally, a polyamorous relationship is only possible if all parties involved agree.
The author must have let himself be bewitched by his "art of formulating"? It's not infidelity if everyone knows about it. And "ideally"? Wrong! Only when everyone knows and agrees, is it Polyamory: What is Polyamory? For the curious and beginners.
This is followed by a quick analysis of the modern world, in which Polyamory is defined as a phenomenon of modern fast-pacedness and of supply and demand, i. e. love-relations determined by the market.
On the other hand, however, a new movement is developing:
… a longing for romance and true love, which couples can achieve with serious relationship work even in fast moving times.
Author of the Hannoversche Allgemeine did not understand Polyamory at all
The author of the article in the Hannover Allgemeine did not understand Polyamory. The above-mentioned paragraph on polyamory as a new infidelity is, as I said, wrong. Also that it is only "ideally" that all people involved are informed.
But to see Polyamory described as determined by market forces and a phenomenon of the modern fast-moving life and to present the desire for lasting relationships as a counter-position is the pinnacle of nonsense.
To cite myself: One speaks of Polyamory or a polyamorous relationship when more than two people agree on a multiple love relation based on knowledge and consent of all parties involved. These are the basic principles of Polyamory since the days when Zell-Ravenheart provided the first known definition of Polyamory.
So it is precisely love, permanence, honesty and reliability that are at the center of Polyamory. This has nothing to do with market forces or fast-moving lifestyle.
So here again is an article that is mainly wrong about Polyamory; another entry for the keyword "False information about Polyamory".
If one reads such misrepresentations in the media over and over again, one only asks oneself: Is it really so difficult to understand what Polyamory is? What do you think?
Polyamory is just a fad
Photo by Mister-Mastro