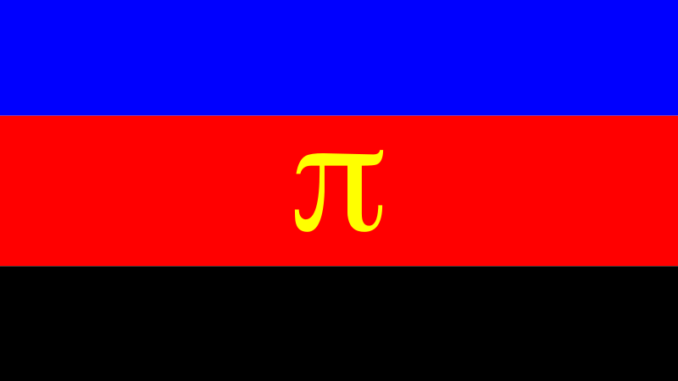 In June 2017, a survey on Polyamory among members of German Dating Site Parship was conducted and its results were published on August 24th, 2017. The survey was attended by 3,269 members aged between 18 and 69.
Summary of the results
In summary, according to Parship,
Only three percent of the… singles have already lived in a polyamorous partnership. For the vast majority, a partnership with more than one person is out of the question (85 percent). More than one in ten could at least imagine that (12 percent). Single women are more reluctant: only seven percent would consider a polyamorous relationship. The figure for single men is 16 percent.
Reasons for the rejection of Polyamory
The 85% (2,798) of the participants for whom Polyamory is not possible stated the following reasons:
Men don't like to share their partner, women hate to share their bodies
Single men who are not eligible for a polyamorous partnership give the following reasons: 27% do not want their partner to be intimate with others. In addition, one in four single men cannot imagine developing feelings for several women at the same time (25 percent). More than one in seven has no desire to have sex with several women (15 percent). Nearly every fifth single woman who rejects polyamory does not want to go to bed with several men (24 percent). Another 22 percent do not want to "share" their partner. In addition, 18 percent cannot imagine losing their hearts to several men at the same time.
Further questions would have been interesting, especially with regard to the people saying they do not want the partner to become intimate with others or develop feelings for others. It would be interesting to know what's behind it. Conventional thinking? Worries about what people think? Personal insecurity and fear of loss, as many polyamorists or people in open relationships, report when they report jealousy that has occurred in you?
Are these results representative?
I asked Parship today, 30th of August 2017, and received an answer from the press office on the same day.
1) Was your sample (singles who are members of Parship) representative of the German population, so that the results can be generalized?
Answer parship:
To 1) Strictly speaking you are right, our sample is not represetative for the German Population. Nevertheless, we assume that our sample provided us with quite reliable and generalisable information. Below is an overview of the distribution between male and female and age groups. I hope this will help you.

Übersicht zur Verteilung männlich-weiblich und der Altersgruppen.
2) How did Parship ensure that the participants knew what Polyamory is?
Background to the question: I often find ignorance and misunderstandings even in journalistic (i. e. hopefully well-researched) articles. And in comments on such articles or conversations, it often becomes clear that Polyamory is confused with swinging or open relationship or simply screwing around. Since many people apparently don't know what polyamory is, I find it difficult to make sure in a survey that people know what they are giving information about.
Answer parship:
Re 2) We have provided a short definition of Polyamory within the question. It read: Polyamory describes an openly lived love relationship between more than two people. Honestly, could you imagine a relationship with more than one partner at a time?

We assume that respondents provided their information in accordance with this definition.
I'm not good enough in statistics to be able to judge that. In any case, these are interesting data.
Survey on Polyamory among Members of German Dating Site Parship
Parship Wissen: Polyamorie – deutsche Singles lieben lieber exklusiv